For campus security and protection & For School Bus Surveillance
All educational campuses can be vulnerable to internal and external threats. IndiNatus® is providing technology that deters threats and creates an environment that encourages positive behavior. IndiNatus® security solutions can ensure the safety of students and staff on campus, as well as in transit. Entrances, Lobbies and Offices Hallways, Corridors and Classrooms Sporting Arenas/Stadiums Parking Lots School Buses Libraries Gyms and More IndiNatus® provides campuses with technologies aimed at reducing theft, vandalism, and violence. Our broad portfolio of products provides school systems with technology options capable of providing campus-wide coverage combined with HD clarity. This allows school resource officers to properly monitor student activities and assets, the key to preventing and managing disaster situations. IndiNatus®'s industry-leading analytics and intelligent learning technology deliver proactive response capabilities to threats, disasters, and active shooter situations by creating district wide situational awareness
Common Campus Challenges
As students spend the majority of the day in schools, campus security is of paramount importance to every school administrator and every parent. In order to develop an effective security system, all the possible risks - including suspects breaking into campus, stealing, and threatening student safety - must be fully considered. A campus security and protection solution utilizing IndiNatus®'s most advanced network, audio, video, and intelligent recognition technologies, ensures students, parents, and administrators can enjoy a secured and serene learning environment.
System Architecture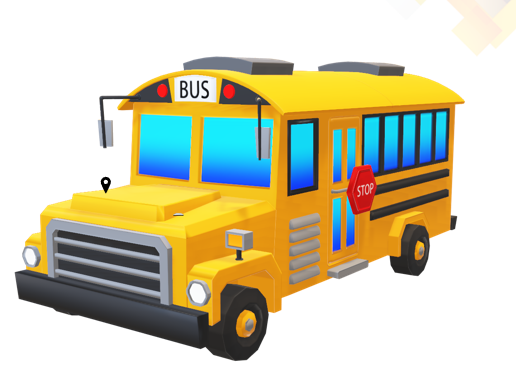 A SMART SOLUTION FOR EDUCATION
Accurate GPS Location- To locate & track vehicles in real-time.

HD Video- Ensure video quality for real-time monitoring & review.

SMS Linkage-Parents receive notification after student swipes ID card on bus.

System Stability & Reliability- Maintain a smooth & reliable system at all times.
The Benefits of Using Security Cameras in Schools (PROS)
School administrators and staff have many responsibilities, and student safety is a top priority for most. Schools are expected to keep students safe and to have appropriate systems to protect them from everything from bullying, to vaping, to emergencies like natural disasters or active shooter situations. It's a tall order, and parental and societal concern and pressure have increased over the years.

This is where video security comes in. Video surveillance is a large part of many school districts' ov.erall security plan, and most schools consider installing security cameras to help keep students and faculty safe. There are many benefits to this, which we'll discuss below.
Improve emergency preparedness and response
Video surveillance is on the front line of defense when protecting a school. With modern security cameras, a school can be more proactive with campus safety and know when suspicious activities are happening in real-time. Video surveillance improves emergency response for schools and provides a clear indication that the school values safety. For these reasons, most parents tend to support security cameras as long as they are installed responsibly. It's crucial to have reliable, up-to-date information during an emergency, and video security helps provide this. Modern systems improve emergency preparedness by helping schools:
Respond to incidents more quickly with automatic real-time alerts.
Easily share live footage with emergency responders.
Proactively detect suspicious behavior with AI Analytics.
Video surveillance in important scenes
PUBLIC AREAS - Panoramic Cameras provide a comprehensive view for large open areas as well as clear close-up video surveillance when needed.
Main road 2MP 33× Brightstar IR POE AI PTZ Camera
Up to 60fps(1280×720, 704×480, 640×480)
Min. illumination Color: 0.001Lux@F1.5
Optical zoom: 33×, digital zoom 16×
Smart IR, IR Range: 150m
H.265+/H.265/H.264/M-JPEG
Intelligent monitoring/ Face Capture mode
Plugin Free
IP67
School gates
Outdoor Screen:

Clearly shows the available number of parking lots and help driver to know if the parking is occupied or empty.

Info Screen:

Clearly show the car plate info for driver, to indicate driver related information when barrier doesn't open and help driver to acknowledge the vehicle plate.

ANPR Camera:

Capture and recognize the vehicle plate with video & loop detection, relay out to enable the opening of the barrier and improve the entrance efficiency and safety.

VTO:

Inter-communication with security canter when ANPR function fails to reduce the necessity of guard on-site.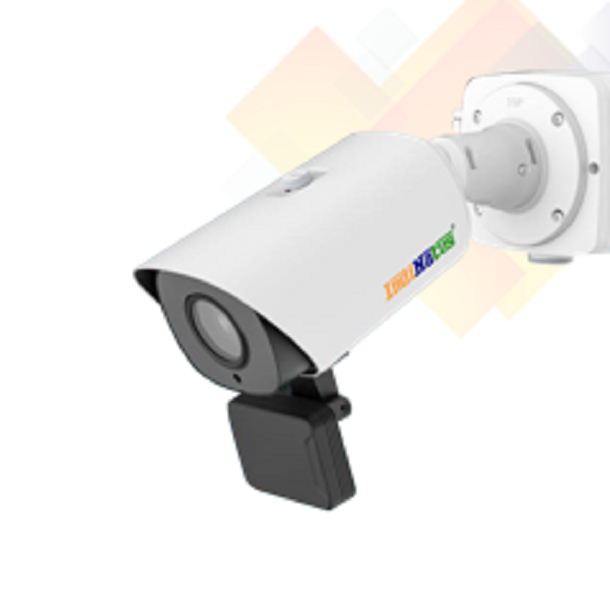 System Features
Batch import of blacklist from VMS.

Downloading of face image library from VMS to intelligent devices.

Intelligent device scan run comparisons against different face libraries.

Stores all captured facial images in the center.

Receives real-time blacklist alarm.

Searches by stored image for suspicious personnel.
Automatic number plate recognition (ANPR)
Entryways constitute the first critical threshold for campuses. Security guards must pay close attention to vehicles to prevent security events.
Automatic Number Plate Recognition & Recording.

Vehicle List Management.

Blacklist Warning and Whitelist Recognition.

History Search & Report.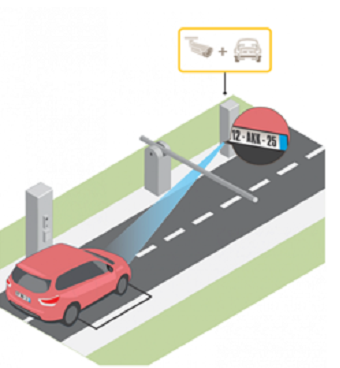 Access control for office areas
For other indoor areas such as meeting rooms, offices, financial offices, and laboratories, access control devices can be used to unlock doors. Users can customize various combinations of cards, fingerprints, or facial information for access credentials.
Metallic case, new design with touch keypad, slim and elegant,2 inch Touch Key Fingerprint access control device with Aluminium alloy Case

Applied capacitive fingerprint sensor, which is good at recognizing live finger and long lasting use.

Support T9 input method, ID and IC card swiping together.

Standard TCP/IP, RS485, USB, U disk for communication with computer and server together.

Support self-service report. You can export and import user information and shift setting in excel format.

It also support export excel attendance report from device directly with USB flash drive.

Professional access control, Tamper alarm, duress alarm, door open alarm, Wiegand input and output, door.

Magnetic detection, anti-pass back, interlock, fire linkage and other professional access control functions.

IP 67 Waterproof standard(optional)
Common challenges for school bus
A school bus system is one of the most important transportation methods for students all over the world. But the potential safety risks associated with them often go overlooked. A school bus security system should be able to:
Supervise drivers to prevent unsafe driving.

Capture the bus's interior and exterior for comprehensive monitoring.

Monitor the entire vehicle and ensure students remain safe to and from school.
Purpose of the system
SYSTEM ARCHITECTURE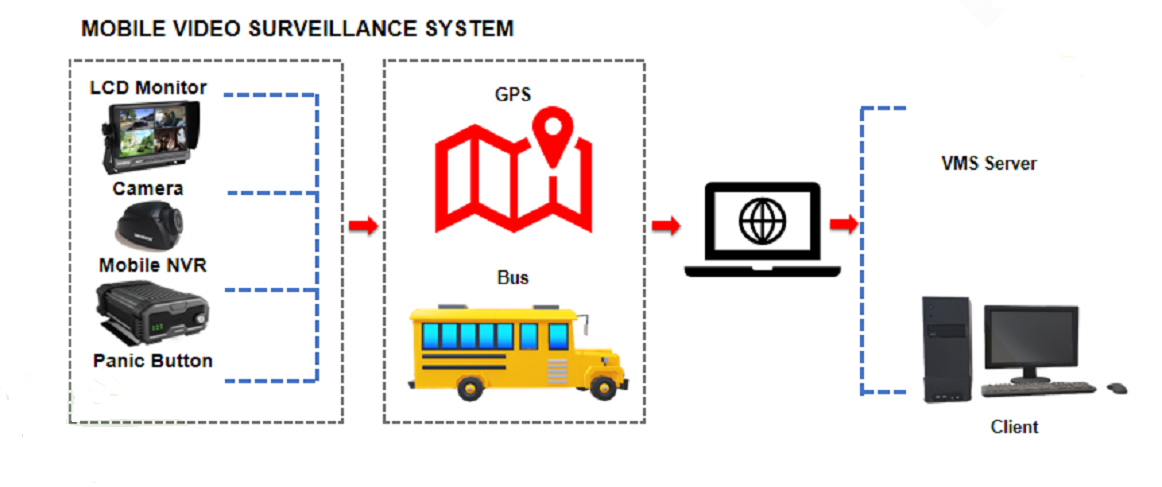 Typical Architecture
8 Channels Solution
Support 1-8 CH 1080P AHD real-time recording

Accept HDD/SSD up to 2 TB Storage, and 1 SD card (up to 256GB) for backup at 4G/Wi-Fi model optional

WIFI automatic download

Support an integrated G-Sensor) to detect a crash, harsh braking, acceleration, and cornering

Onboard UPS 8 seconds delay power-off for data protection

8V-36V wide voltage power supply

Support to connect driver panic button to send an alarm to platform

Support to connect the RFID reader for student's attendance