Published : 18 Sep 2021
The courtyard of RCB Regional Biotechnology Center Faridabad will now be under the surveillance of CCTV cameras
NCR News Report:
In today's time, security remains one of the most important topics. Everywhere or as you say, security is given the most attention in the whole world...
Read More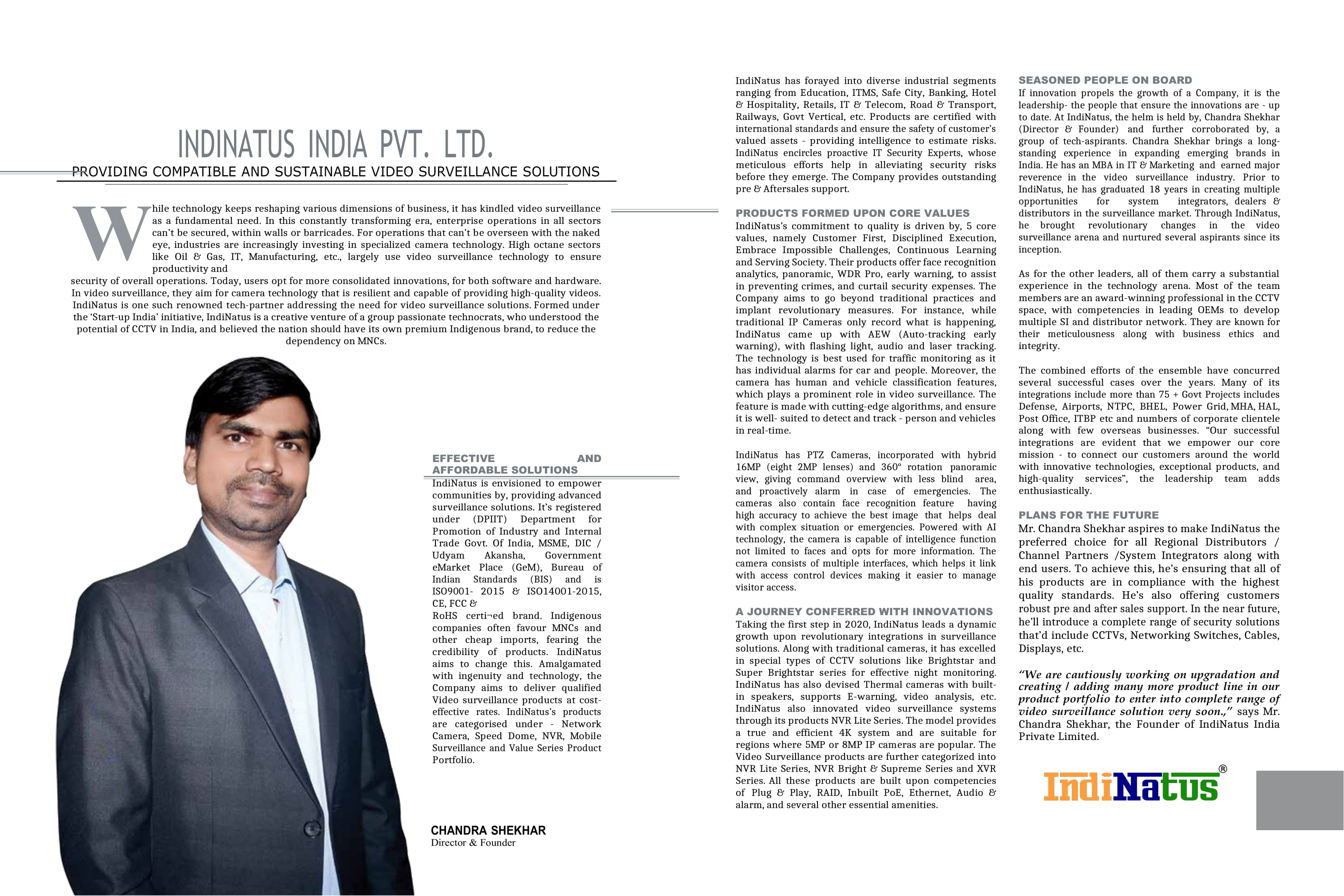 Published : 01 Mar 2022
INDINATUS INDIA PVT. LTD. - PROVIDING COMPATIBLE AND SUSTAINABLE VIDEO SURVEILLANCE SOLUTIONS
EFFECTIVE AND AFFORDABLE SOLUTIONS
...
Read More